The Power of Two Words: You Matter
This year, at my new campus, we're becoming a #YouMatter school. Every single part of our school is going to really focus on reminding every student, parent, and warm body that enters our building that they matter. We want you to leave feeling more loved then when you came in.
One way hat we're doing that, that I'm really excited about, is our You Matter Cards. In our front office, every visitor will recieve a You Matter card before they leave. Why? To encourage them to continue the message as they leave our walls.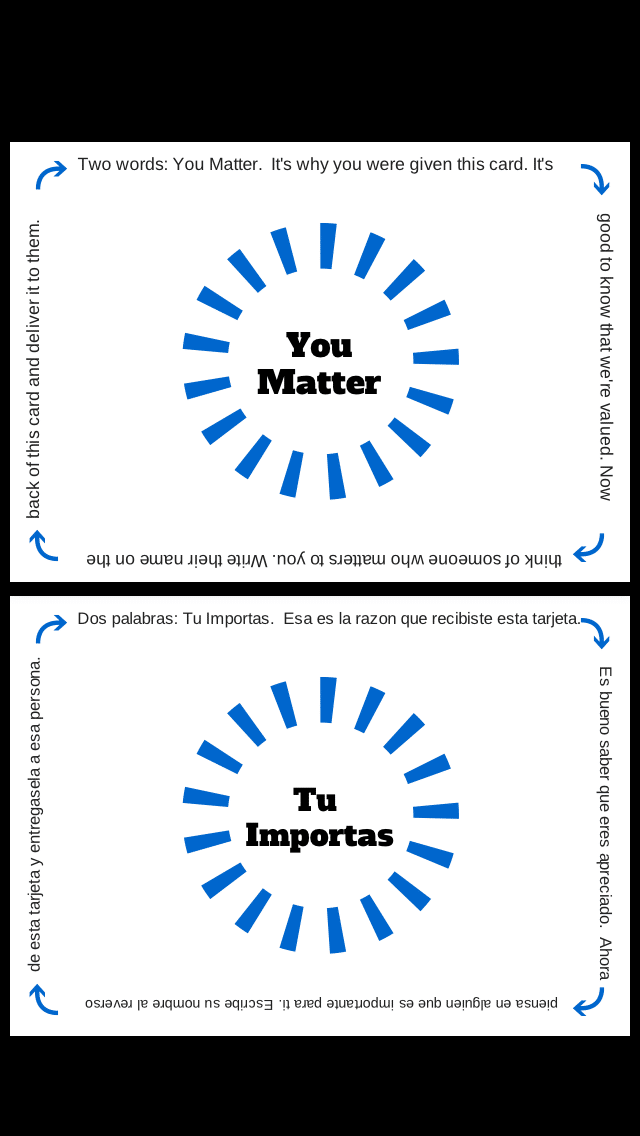 Today, I had my first "experience" with this message. After a meeting with a new student's parents, I gave them a card. I told them…. "One thing we're going to focus on this year is making sure that your son knows just how amazing and special he is to every person here on campus. I would love to give you this card and encourage you to give it to someone else who means something to you. Help us continue this message througout our community".
The parents stared at me in shock. For a split second they didn't understand what was happening. And then….it clicked. They got it. They smiled huge and said they would love to take a card and spread the message. I almost started crying right there on the spot. Why? It was a moment where it was clear they hadn't been in a school like ours. A moment where they were "seen". Where they were noticed.
It's those special moments, those moments when you impact a soul, that you know you're doing the right thing. I can't wait to see the continued affect our You Matter cards have, not only on this community, but on the world at large. Because, why dream small? Let us all take a small moment of every day to remind someone that they matter, that we see them, that we're happy they woke up this morning, and that their life has worth.